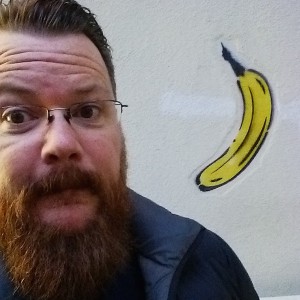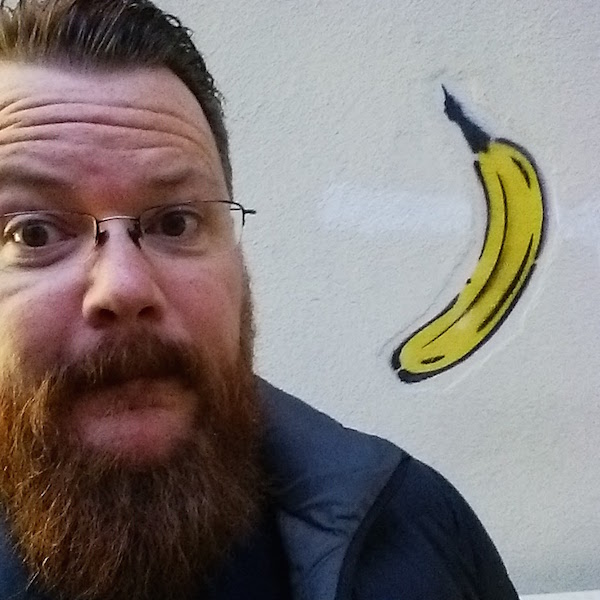 David is an open source contributor and project member for the Go programming language. David is a well-respected voice within the tech community, speaking on a variety of topics such as software design, performance, and the Go programming language.
In 2009, while idly perusing Google Reader (we'll never forget!) he ran across the announcement of a new open source language, Go. It was love at first sight. From that point David's passion has taken him around the world writing, teaching, and speaking about Go.
David is currently a member of the technical staff at VMware. Prior to their acquisition he served as a Staff Engineer at Heptio, a Seattle based company, focused on building tools to help developers become more productive with Kubernetes.
Contact information
Community activity
Code
Past and upcoming presentations
2012
2013
2014
2015
Functional options for Friendly APIs, GDG Korea, January 2015 (Seoul, Korea).
Five things that make Go fast, Code Craft Dunedin, February 2015 (Dunedin, New Zealand)
Simplicity and collaboration, closing keynote Gophercon India, February 2015 (Bengaluru, India)
Reproducible builds, GDG Berlin, April 2015 (Berlin, Germany), video is also available.
Reproducible builds (part ii), Sydney Go Users Group, May 2015 (Sydney, Australia)
gb, a project based build tool, GoSF, July 2015 (San Francisco, California)
Performance without the event loop, OSCON, July 2015 (Portland, USA)
The legacy of Go, GothamGo, October 2015 (New York, New York)
2016
2017
Go 1.8 Release Party, Sydney Go Users Group, February 2017 (Sydney, Australia)
Go's hidden #pragmas, Melbourne Go Users Group, March 2017 (Melbourne, Australia)
Go's hidden #pragmas, GopherChina, April 2017 (Shanghai, China)
Concurrency made Easy, Sydney Go Users Group, May 2017 (Sydney, Australia)
Concurrency made Easy (Video), GopherCon Singapore, May 2017 (Singapore, Singapore)
Go 1.9 Release Party, Sydney Go Users Group, August 2017 (Sydney, Australia)
Performance without the event loop, DevFest Siberia, September 2017 (Novosibirsk, Russia)
Understanding the Go execution tracer, DevFest Siberia, September 2017 (Novosibirsk, Russia)
Understanding the Go execution tracer, Go Taiwan Meetup, September 2017 (Taipei, Taiwan)
Performance without the event loop, GDG Vladivostok, October 2017, (Remote)
High Performance Go (video), QConSF, November 2017, (San Francisco, USA)
What Have We Learned from the PDP-11, Papers We Love, November 2017 (San Francisco, USA)
Gopher Puzzlers, Seattle Go, November 2017 (Seattle, USA)
2018
High Performance Go Workshop, Mercari, April 2018 (Tokyo, Japan)
How the Go runtime implements maps efficiently (without generics), GoCon, April 2018 (Tokyo, Japan)
How Heptio Built Contour (and what you can learn from our experiences) (Slides), KubeCon EU, May 2018 (Copenhagen, Denmark)
How Heptio Built Contour (and what you can learn from our experiences), Container Camp AU 2018, May 2018 (Melbourne, Australia)
How Heptio Built Contour (and what you can learn from our experiences), O'Reilly Velocity, June 2018 (San Diego, USA)
Go's hidden #pragmas, Sydney Go Users Group, June 2018 (Sydney, Australia)
High Performance Go Workshop, GopherCon, August 2018 (Denver, CO, USA)
The Past, Present, and Future of Go 2, QCon Shanghai, October 2018 (Shanghai, China)
Practical Go: Real world advice for writing maintainable Go programs, QCon Shanghai, October 2018 (Shanghai, China)
Going without, Sydney Go Users Group, November 2018 (Sydney, Australia)
Addressing the limitations of Kubernetes' Ingress object, GDG DevFest Melbourne 2018, November 2018 (Melbourne, Australia)
Lessons learnt building Kubernetes controllers, YOW! Sydney, November 2018 (Sydney, Australia)
Lessons learnt building Kubernetes controllers, YOW! Brisbane, December 2018 (Brisbane, Australia)
Lessons learnt building Kubernetes controllers, YOW! Melbourne, December 2018 (Melbourne, Australia)
2019
Absolute Unit (test), Go Sydney Users' Group, February 2019 (Sydney, Australia)
Absolute Unit (test) (slides), Go London User Group, March 2019 (London, UK)
Constant Time, dotGo 2019, March 2019 (Paris, France)
Workshop: High performance Go, dotGo 2019, March 2019 (Paris, France)
Workshop: High performance Go, GopherChina, April 2019 (Beijing, China)
Testing: how, what, and why, GopherChina, April 2019 (Beijing, China)
Workshop: Practical Go, GopherCon Singapore, May 2019 (Singapore, Singapore)
Clear is better that clever, GopherCon Singapore, May 2019 (Singapore, Singapore)
IngressRoute: A Path Towards a Better Ingress Object for Kubernetes, KubeCon China, June 2019 (Shanghai, China)
High Performance Go Workshop, GopherCon, July 2019 (San Diego, CA, USA)
Two programs, three profiling tools in 45 minutes, GopherCon, July 2019 (San Diego, CA, USA)
Five things that Go taught me about open source, Velocity, November 2019 (Berlin, Germany)
SOLID Go Design, GDG DevFest Berlin, November 2019 (Berlin, Germany)
How the Go runtime implements maps efficiently (without generics), GDG Berlin Golang, November 2019 (Berlin, Germany)
Two programs, three profiling tools in 45 minutes, CodeMotion Berlin, November 2019 (Berlin, Germany)
Gopher Puzzlers, Sydney Go Users' Group, December 2019 (Sydney, Australia)
2020
Practical Go workshop, GopherCon Israel, February 2020 (Tel Aviv, Israel)
The Zen of Go, GopherCon Israel, February 2020 (Tel Aviv, Israel)
Introduction to Go workshop, March 2020 (Singapore)
Introduction to Go workshop, GopherCon Russia, March 2020 (Moscow, Russia)
Go's hidden #pragmas, GopherCon Russia, March 2020 (Moscow, Russia)
What's in a name?, GoGetCommunity, May 2020
What's in a name?, GoWayFest 4.0, July 2020